Technology Services
By utilizing Crimson Tech for all of your IT support, you can improve your efficiency, eliminate duplicate efforts, plan ahead for IT asset purchases, and maximize your uptime. You will always know who to call when you have a problem needing immediate attention. In short, your technology will work better, and your business will run smoother when you trust Crimson Tech to support you.
Technology Support and Consulting
We understand how difficult it is to find a reliable firm that has the expertise and sense of urgency required to support your technology needs. We don't waste time or money on pool solutions, or "break-fixes". Crimson Tech is philosophically different from the traditional, reactive IT providers as we always cater our services to meet specific needs. Crimson Tech is your advocate and involved IT partner to ensure technology is implemented effectively and strategically with business goals in mind. We are not geeks; we are business professionals that understand your unique technology needs and will strive to exceed them in every way possible.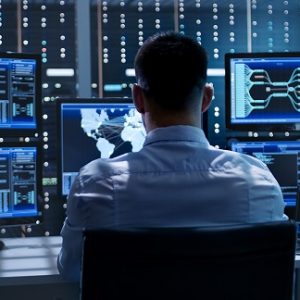 Proactive IT Management
Through proactive IT management we can spot pre-failure indicators and preventative maintenance opportunities that will save you money and minimize downtime. Our solution ensures complete visibility and access so that we are the first to know about bandwidth clogs, server and device failures, connectivity issues, and we are able to perform routine network maintenance. Our software offers enterprise-class server, application, and network management to businesses of all sizes at an affordable price. Our managed services resolve the biggest pain for our customers: the traffic and bandwidth challenges on the network. Our powerful solution includes traffic analysis on any device, application, virtual infrastructure and VoIP monitoring. With our solution, you'll spend less time worrying about your employee's IT issues and more time on what means the most to any business, your profits. When it comes to IT solutions, prevention is key.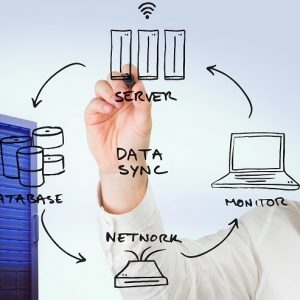 Disaster Recovery Planning
Disaster recovery planning is one of the most critical needs that are commonly overlooked by businesses. Statistical data shows that companies which have a major loss of business data, 43% never reopen and 29% close within two years. We understand maximum accessibility to IT systems is critical to the smooth operation of your company. We offer diverse features, bare metal recovery and fast backup and recovery times for entire systems, applications and files. Through our partnerships we are able to provide backup and disaster recovery solutions that are affordable, reliable, and scale with your needs. Basically, you get enterprise-level features and support without the complexity and at a price you can afford.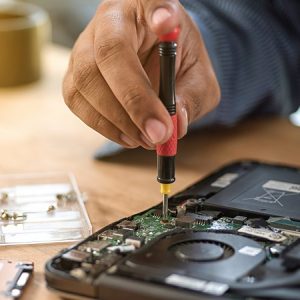 Computer Repair and Upgrades
We have over 25 years of combined knowledge in hardware repair. We pride ourselves in same day service; if you have a hardware failure, call us and we will be there to address your needs that day. When you require expert hardware repair and support but want to avoid the manufacturer's inevitable customer service and logistics hassles, Crimson Tech is your hassle-free alternative.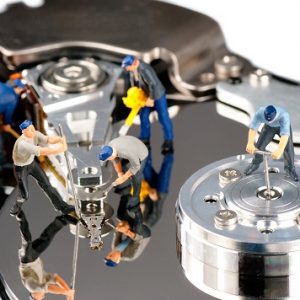 Data Recovery
We offer complete data recovery service specializing in recovering data from Desktop Drives, Laptop Drives, External Drives, Servers, RAID Systems, Network Attached Storage Devices (NAS), Storage Area Network Devices (SAN), Flash Drives, and Camera Media. Our partner is a former hard drive repair facility that has offered data recovery services for over 26 years, making them uniquely qualified to offer recovery services for data losses caused by power surges & outages, static electricity, lightning strikes, fires, floods, other natural disasters, sabotage, viruses, equipment malfunctions, accidents, & user error (deleted files, formatted / f-disked drives). When your hard drive needs recovery we have your solution!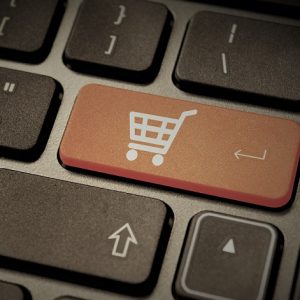 Hardware Sales
Technology advancements happen at a rapid pace but you don't have to worry about keeping up with what's new, that's our job. We constantly research new solutions that could benefit our clients. If your systems have become dated we will gladly to come and assess your needs and recommend a solution.
Crimson Tech: Who We Are
Crimson Tech was founded to provide practical, honest IT support that helps clients get the most out of their technology.
Comprehensive
We are a one-stop resource for all of your IT needs. By providing complete coverage, we can make sure that all of your IT assets are working together in perfect harmony.
Reliable
We work hard to always fulfill our client's needs. If we say we are going to do something, we do it.
Practical
We understand that technology is a tool to forward your business. We will never recommend services or technologies that you do not need, and we will always explain our recommendations in relation to improved business process and increased profit.
Honest
We are proud to be an honest, hard-working business that will treat you fairly. We treat our clients as partners and we value each relationship.
Free First Consultation
Ready to get started?  Great!  Drop us a line and we'll arrange for your first free consultation.  We're excited for what our future holds.
Get In Touch!
We are looking forward to starting a project with you!